Surrogacy Agency in Ukraine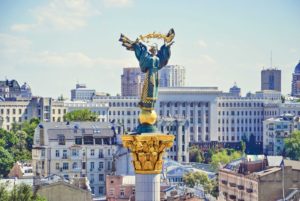 An astounding number of couples over the globe haven't been able to express the pleasure of parenthood owing to several reasons, one of the major being infertility or medical conditions which don't allow them to have kids of their own. Surrogacy has come as a boon for such couples who often find themselves struggling to fulfill this wish of theirs. However, the existence of a technique is one thing and accessing it another and that is exactly where Surrogacy Agency Kenya has stepped in to make the service accessible and that too of high quality. We have extended our services to Ukraine so that we can now help Ukrainian couples.
Ukrainian Laws
Ukraine is arguably the most surrogacy supportive nation in the world. Ukraine has a very legal and comprehensive legal framework regarding surrogacy and hence attracts many parents from various countries to explore surrogacy option here.
Surrogacy Agency Kenya has stepped in Ukraine with an objective of making surrogacy processes very smooth with the help of our experience and providing parents with inexpensive programs. Ukrainian law typically gives all parental rights to the intended parents (IP) even if the egg or sperm donor was someone else, which makes the process even smoother and dispute free.
Ukraine is one of the few countries to allow commercial surrogacy and has very few restrictions on agencies, which makes our role more prominent ultimately the overall experience very pleasurable for all involved because we have the expertise in this field.
Surrogacy beyond status
One of the primary objectives of our Surrogacy Agency is to make the option of surrogacy available for all couples worldwide. We observe this as a right that every individual should have and a facility that should be made available irrespective of their marital or economic status. Hence, we try to reach as many needful people as possible and provide them with this option of surrogacy while ensuring the legality according to law. We try to offer the most economical services without compromising on the quality of services.
Our commitment
We are never behind or late in addressing a situation that might occur during the pregnancy of the surrogate mother. We clear out things very specifically between the Intended Parents and the surrogate mother so that no issues or disputes occur during the surrogacy period or later stages. Our commitment doesn't end there. We constantly support you in your journey with the surrogate mother and do our jobs before you reach us in ensuring that a fit lady joins you as a surrogate mother so that you aren't marred by complications.
We assure you the best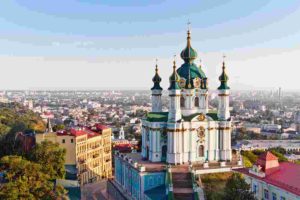 Surrogacy can get very complicated if the surrogate mother and the intended parents don't get along well or find themselves at crossroads on various issues.
Surrogacy Agency Kenya has handled several cases of surrogacy partnership and understands even the smallest of nuances associated with it. This is what we bring to the table while smoothly handling all the legalities involved.
We also provide the best medical facilities and assistance at all times and ensure that you are never misguided. Hence, we simplify the whole journey for you so that you can enjoy all the small moments.