Surrogacy Agency in Australia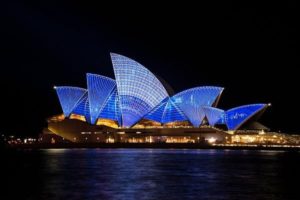 Surrogacy is one of the biggest boons that have been forwarded to parents worldwide via medical science. This facility has changed the lives of millions of mothers worldwide by providing them with their own kids despite their inability to conceive and give birth themselves. This has helped childless parents worldwide by completing their families.
However, there are still many parents who aren't either aware of this facility or don't have access to it. Surrogacy Agency Kenya aims to change that and besides Kenya, has now arrived in Australia to make it easier for Australian parents.
Australian Laws
Australia has always been one of the most progressive societies in the world and they haven't been too far behind in case of surrogacy as well. Most Juridical areas in Australia support surrogacy except for the Northern Territory which is yet to pass legislation in that regard. Commercial Surrogacy, though, isn't allowed yet as in most parts of the world. However, that is not a matter of concern as Surrogacy Agency Kenya also believes in altruistic surrogacy.
We don't see surrogacy as a booming business but as the man-made wonder that has the ability to transform lives of parents and surrogate mother as well as they go through an emotional phase together, supporting each other, reinstating humanity in the world.
Surrogacy for all
Surrogacy, unfortunately, is an expensive affair despite the promotion and legalization of altruistic procedures worldwide. The primary reason for its high cost is the medical procedure that involves transferring the fertile egg or the zygote from the primary mother's womb to that of the surrogate mother.
Further, medical assistance required from time to time and the need to provide appropriate facilities and conditions to surrogate mothers during their pregnancy makes it an expensive affair all in all.
However, Surrogacy Agency Kenya believes that the blessing of having your own child shouldn't be only for the rich and hence we provide a number of affordable and low-cost programs to ensure that this facility can reach to as many people as possible around the world.
Our Methodology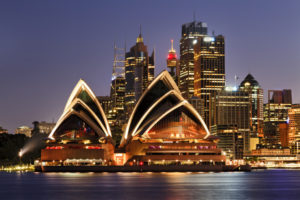 Surrogacy Agency Kenya is a 'start to end' Surrogacy Agency, i.e. we are consistently involved with the parents and the surrogate mother throughout their journey. We don't leave the journey to the parents and surrogate mother after arranging initial procedures and neither do we just randomly step in to help and leave. There is constant support from our team in terms of facilitating regular check-ups, ensuring a nice camaraderie between the parents and the surrogate mother, and providing urgent support in case of emergency. Besides, our initial support includes high-quality IVF, PGD, PGS, IUI, Assisted Hatching and Blastocyst.
We make it easy
Surrogacy isn't really a very complicated procedure if things are handled well and seamlessly. Also, it is important to keep things very clear from the very beginning about the arrangement. The clearer the things between the parents and the surrogate mother the easier the process is overall. We, as a surrogate agency, ensure that these things are taken care of and counseling is provided for the surrogate and they are well prepared for being a surrogate. We at Surrogacy Agency Kenya take care of cultural and lingual differences and ensure a seamless experience.