Surrogacy Agency in Cambodia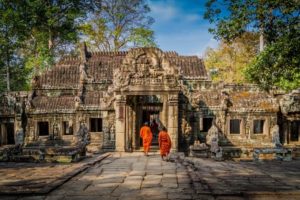 For most couples in the world, having their own child is a blessing and an occurrence that brings them infinite pleasure. However, unfortunately, not all couples are able to have their own child due to various medical problems that the husband or the wife may be facing. This though has changed in the last few years with the advancement in various medical techniques like surrogacy and the improvement in the success of such operations.
Surrogacy Agency Kenya has been the leading surrogacy agency in providing the couple with surrogacy in Kenya and now is in Cambodia to provide optimum assistance to Cambodian couples.
Cambodian Laws
Cambodia has been a very strict nation since 2016 with respect to surrogacy following the menace commercial surrogacy created, causing human trafficking in Cambodia. They have been very reasonable in their crackdown on commercial surrogacy and subsequent banning of it. However, contrary to popular perception, altruistic surrogacy is very much allowed though it requires prior permission and clearance.
Surrogacy Agency Kenya is in Cambodia to work with the Cambodian government to provide an easy way for Cambodian couples to go for surrogacy option without a hassle while we ensure that all the rules and regulations are met and legality is ensured.
Surrogacy is a Right
Surrogacy, we believe, should be a right and nobody in the world should fail to get this facility if they wish. Hence, since our inception, all our efforts have been in the direction of ensuring that we are able to provide best possible facilities and treatment to couples seeking Surrogacy agency along with high-quality assistance at the minimum possible price.
We aim to bring down the cost associated with Intrauterine Insemination, zygote implantation in surrogate's womb and other techniques involved or required by improving technology. Our commitment to reach couples worldwide to fulfill their wish of having their own child irrespective of their status is our greatest strength and inspiration.
Our working
The laws in Cambodia are very strict regarding the role of agencies and the limit to which they can get involved but we have done all the hard work to ensure that we are able to offer maximum support while maintaining the legality of the whole process. We provide all the medical facilities required to start the surrogacy procedure and ensure that only a very healthy surrogate mother is made a part of this process. Our commitment is to make this facility reach all in need of it.
We uncomplicate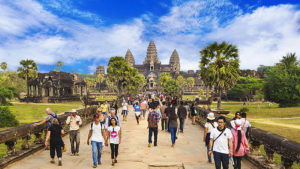 Even a simple and normal case of pregnancy which doesn't involve surrogacy comes with a lot of troubles and nuances. Surrogacy only makes the situation more complicated which can often lead intra-uterine death of the baby or complications in pregnancy. Surrogacy Agency Kenya does the job of simplifying those complications.
We ensure that we are able to establish a nice camaraderie between the intended parents and the surrogate mother so that the things move smoothly, altruistically and in a friendly manner. We take care of the legalities involved, especially in a country like Cambodia, so as to ensure that you can stay free of stress and enjoy this rare phase of a couple's life.