Surrogacy Agency in Georgia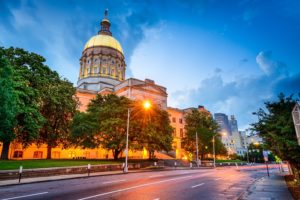 Surrogacy is a medical technique which is often facilitated by a legal arrangement which allows a woman to carry a child for a couple or intended parents. This technique is often used in case of an infertile couple or in a case where a woman, due to some medical problems, is unfit to conceive a child. This has revolutionized medical science and provided hope for childless couples worldwide. Surrogacy Agency Kenya is out here in Georgia to ensure that this facility can reach to as many couples as possible in Georgia through our experienced agency.
Georgian Laws
Georgia is one of the few countries besides countries like Ukraine that have somewhat lenient regulations with respect to Surrogacy. The only requirements that the laws demand are that the intended parents should be a heterosexual couple and the mother should be medically unable to carry a child. Written consent from such parents is asked for before the steps for surrogacy can begin. Beyond that Georgia allows both altruistic and commercial surrogacy for both Georgian couples and international couples. Also, there are minimal restrictions on agencies like ours in facilitating the process. Hence, we have stepped in Georgia to bring in our experience and make the overall experience satisfying and comfortable for couples seeking surrogacy.
Surrogacy is a marvel
We have an indiscriminating policy when it comes to surrogacy. We are open to anyone who wishes to reap the benefits of this marvelous technique. However, we also respect the law of the country and hence currently don't provide this facility to homosexual couples in Georgia which is in sync with the country's policy.
Beyond that our support and services extend to anyone who wishes to have a child and for whatever reasons needs to take the path of surrogacy. We have consistently, over the years, ensured that we provide all our services at a very low cost so that the economic status doesn't become a hindrance in a couple's dream of having their own kid.
Our consistent efforts
Since the laws regarding the involvement of agencies in surrogacy cases are very lenient, we have a lot to offer to couples in Georgia. Our way of handling the cases ensures that the needs of intended parents and the surrogate mother are taken care of and nobody is exploited during the process.
We provide complete assistance throughout the pregnancy period of surrogate mother and are always alert to emergencies so as to provide assistance immediately.
We ensure that the best medical facilities are made available during medical treatment, transfers, and birth. We are consistently making efforts to improve and one better ourselves for the welfare of families who believe in us and trust us.
We prioritize your comfort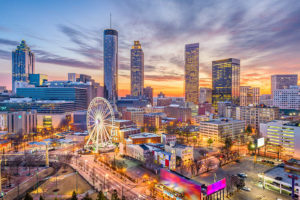 Many couples are hesitant to go for surrogacy because they find the process complicated, medically risky and are unsure of legalities. They often hold themselves back just because of the fear of complications and that the whole thing does not end up well. This is why we, Surrogacy Agency Kenya, exists.
We deal with all the issues that you might have had to deal with otherwise. We ensure a tension-free phase for you and your family while we make all the arrangements, get the necessary permission from authorities and assure that in the end, you are the legal parents of the newborn.